Sometimes the best way to solve a mystery is to walk away from it for awhile, and then come back to face it with fresh eyes. Census records were confusing as to who were the actual children of James Duane and Hattie Lewis Washburn, but this week, a few lucky breaks helped me solve part of the puzzle.
In the 1880 census, Hattie and J.D. Lewis had only son, Albro D., who was 8 years old at the time. Then there was the large gap that the lack of an 1890 Federal Census has given all researchers. Luckily, New York State had a state census in 1892, but that also brought another mystery.
In 1892, the Washburn family of Hamilton Township, Madison County, New York, consisted of J. Duane, 43, and his wife, Hattie, 45, and their son, Albro, now 21. But, in addition, were Girty V. Washburn, 15, and Olla Lewis, 4. No relationships were given in that census, but an article in the Brookfield Courier, on October 5, 1892, mentioned:
"Mrs. Duane Washburn and her daughter, Gertie, and little Ollie Lewis, a child of Mrs. Washburn's sister, who died some two years ago, are visiting the little girl's father, Mr. Lewis, in Friendship, Allegany County."
I have not been able to find a birth record for a Gertrude/ Gertie/ Girty Washburn, so perhaps her name was changed to Washburn after being taken in by the family. Her origin is just plain unknown to me. However, in later years, after Hattie's death, Albro took a case to the New York courts regarding the "not so legal" adoption of Gertrude and her inheritance from Hattie's estate.
The Courier, Brookfield, New York - March 21, 1923
"In Supreme Court at Wampville last week, the jury in the action of Albro Washburn vs. Gertrude Spicer brought in a verdict of no cause for action. Mr. Washburn, individually and as administrator of the estate of his mother, Hattie Washburn, brought an action to recover money from Mrs. Spicer which he claimed had been erroneously paid to her on the supposition that she was a legally adopted daughter of Mrs. Washburn. In the action last week, it was found that while legal adoption papers could not be found, Mrs. Washburn had left a memorandum in which she requested Mrs. Spicer to share in the estate to an amount about equal to the money she had already received. The jury apparently respected the wish of Mrs. Washburn.
Gertrude had married Arthur J. Spicer, with whom she had two sons, Hobart M. and Orville D. They began their marriage in Madison County, but later moved to Guilford, Chenango County, New York.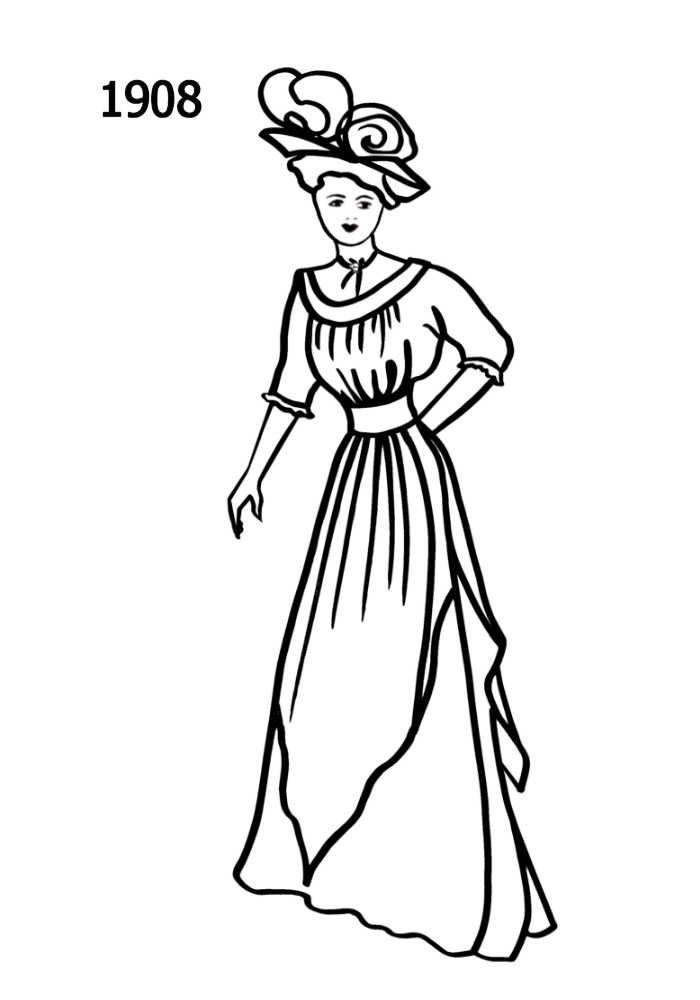 Named as Alla in the census of 1892, I found this niece was actually Olla (Ollie) Lewis, the baby who was seven months old when her mother, Hattie's sister, Etta, died. Hattie took her in to raise and they were often in the social pages of The Courier, visiting here and there among relatives and friends.
Olla seemed to drop out of sight after the 1905 NY state census. I could find no death record or marriage record in New York. However, her father and the older siblings had moved to California and, again, a newspaper article led me there.
The Courier, Brookfield, NY - November 11, 1908 -
"Miss Ollie Lewis, who spent the last year in California, were callers on old neighbors and friends here a few days since."
A search of the California marriage records yielded the marriage of Olla E. Lewis, 20, daughter of Arthur B. Lewis and Ella (Etta) Lewis, and Lester Strain, 23, son of D. C. Strain and Dora Creech on October 8, 1908, in Los Angeles, California. It would seem from the newspaper article above that perhaps their honeymoon trip was back to New York to meet the family.
The 1910 census enumerator found the young couple on Huron Street in Los Angeles. Lester was a street car conductor, Olla was not working, and the couple had no children. Then, again, Olla disappeared, but Lester was still in Los Angeles in the 1920 census, only now as a widower, renting a room.
The California Death Records showed that Olla E. Strain died on October 25, 1918, at the age of 34 in Los Angeles, California. Her Aunt Hattie would die three years later, in 1921, so Olla would not have been named in her will or any memorandum thereof.
Lester died on March 9, 1949 and was buried in the Forest Lawn Memorial Park, Glendale, Los Angeles, California, but I could not find a record of Olla's burial.